Inspiration can be found in unlikely places. I am drawn to surfaces with peeling paint. From a purely visual standpoint the multiple layered mess on doors, window shutters, outdoor furniture or the hulls of boats is often quite attractive and stimulating. The example below has graced my inspiration board for quite some time and proved ideal as a starting point for Colour Bliss #3 – for once I was working in reverse. The colours reminded me of gorgonzola, Art Deco bathrooms and misty winter mornings.
You may have noticed that the stripes of my Colour Bliss palettes vary in number and thickness. Each colour chart is unique. Finding a rhythm for the placement of stripes is just as important as the chosen colours. Ultimately I aim to create a mood. To me winding yarn across small cardboard rectangles means to paint in wool.
P. S. for interested knitters: I chose Karen Noe Shetland 100% uld in shades 4162, 003 and Jamieson´s Shetland Spindrift in shades 104, 567, 8449, 9386.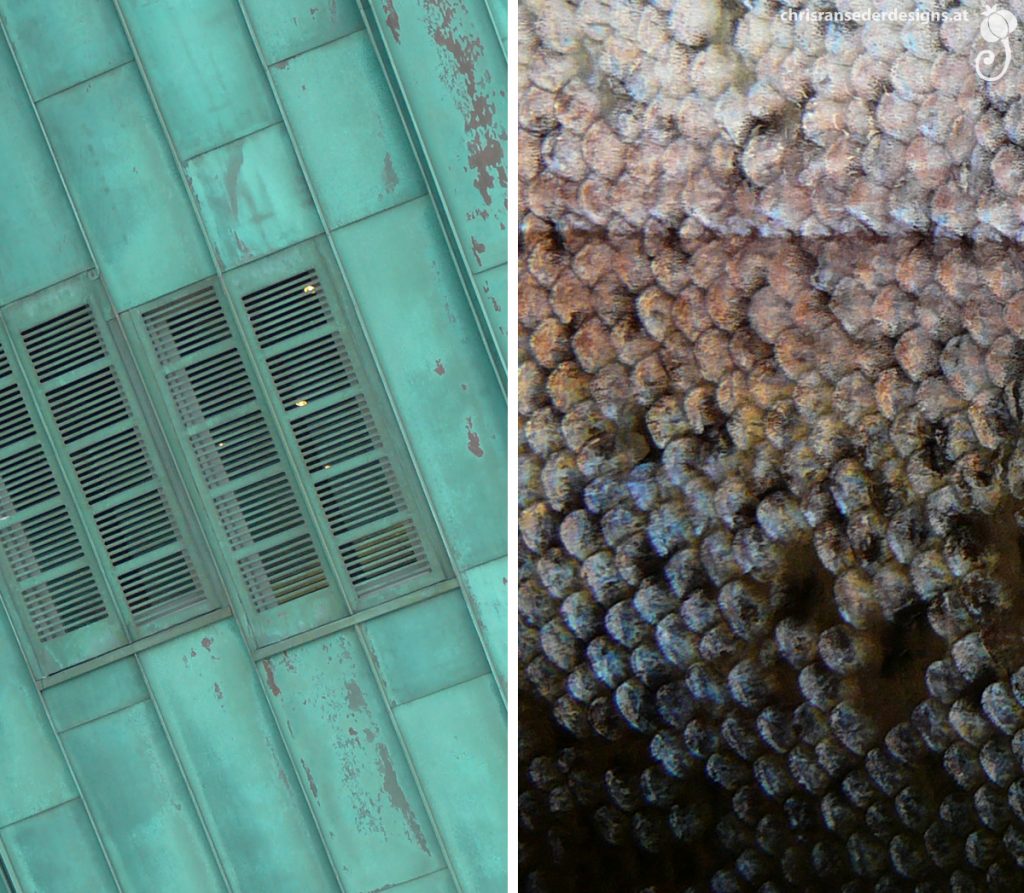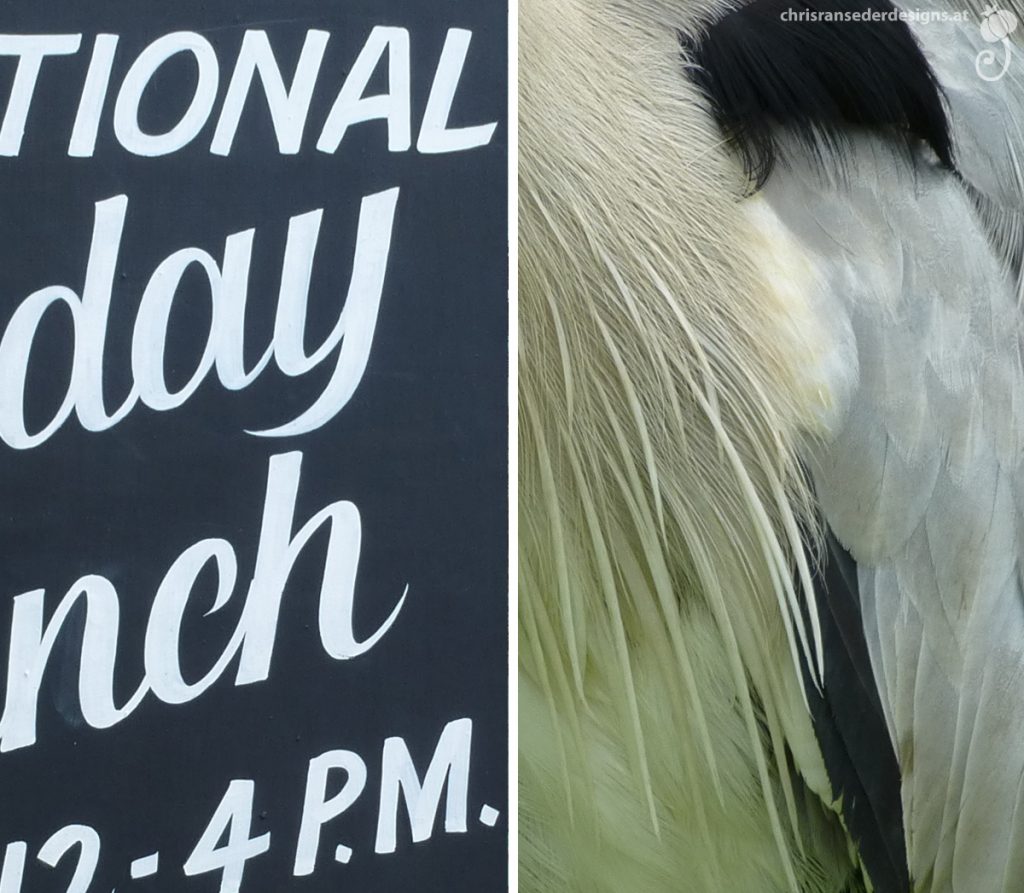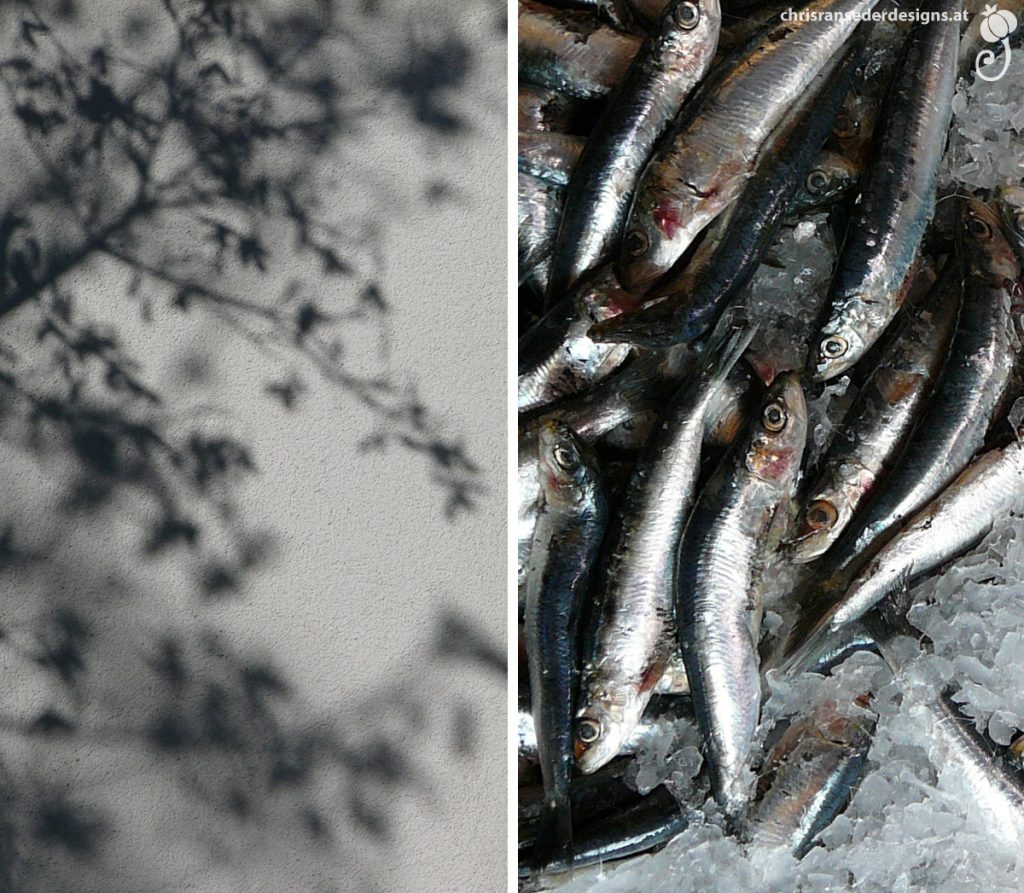 Farbenfreude #3
Manchmal lässt sich Inspiration an den seltsamsten Orten finden. Mich zieht es zu Oberflächen mit abblätternder Farbe. So richtig schön heruntergekommene Türen, Fensterläden, Gartenmöbel oder Bootsrümpfe mit vielen kaputten Farbschichten können oft ausgesprochen attraktiv und stimulierend sein. Natürlich nur als visueller Eindruck, an das Wiederinstandsetzten solcher Objekte mag ich gar nicht denken. Das Beispiel weiter oben hing lange Zeit auf meiner Pinwand und war Ideal als Ausgangspunkt für Colour Bliss #3. Ausnahmsweise habe ich von der anderen Seite, also ausgehend vom Foto, gearbeitet. Die Farben erinnerten mich an Gorgonzola, Art Deco Badezimmer und nebelige Wintermorgen.

Vielleicht haben Sie schon bemerkt, dass sich die Streifen meiner Colour Bliss Farbzusammenstellungen in Anzahl und Dicke unterscheiden. Jede Farbkarte ist einzigartig. Es ist ebenso wichtig einen Rhythmus für die Positionierung der Streifen zu finden, wie die richtigen Farben auszuwählen. Letztendlich versuche ich eine Stimmung einzufangen. Garn um die kleinen Pappendeckelrechtecke zu wickeln, ist für mich wie malen mit Wolle.
P. S. für alle, die gerne stricken: Ich habe Karen Noe Shetland 100% uld in den Farben 4162, 003 und Jamieson´s Shetland Spindrift in den Farben 104, 567, 8449, 9386 verwendet.