It has not snowed in Vienna yet. I remember my excitement as a child when I watched the first snowflakes tumbling slowly from the sky. Waking up to snow-covered streets I was eager to take a walk in the Wienerwald. I loved the sound the fresh powdery snow made under my feet and the stark contrast between dark treetrunks and glittering ice crystals.
Nowadays the joy is gone. Snow means even more time wasted to get to and from work, because icy sidewalks slow me down and public transport is even more fickle than usual.
So, let me celebrate the good times with a wintry colour palette and a story!
The night was cold and the harness of the horses jingled softly as the coach sped through the silent forrest. Tall trees, their trunks dark with moisture, stood like sentinels along the well kept road. Towards midnight it began to snow. The coachman pulled up the collar of his cloak and sighed resignedly. Oblivious his passengers, wrapped in warm blankets and furs, slept on. When the travellers finally reached the edge of the wood a white wonderland lay before them. Covered with a thin blanket of snow the hills and meadows glittered in the morning sun and a river meandered like a black ribbon through the valley towards the city, which could be seen as a smokewreathed smudge on the horizon. The tired horses pricked their ears at the sight of an inn promising a warm stable and hay.
"Are we there yet?" asked one of the travellers in a hopeful voice.
"Soon, your grace", the coachman replied. "Soon".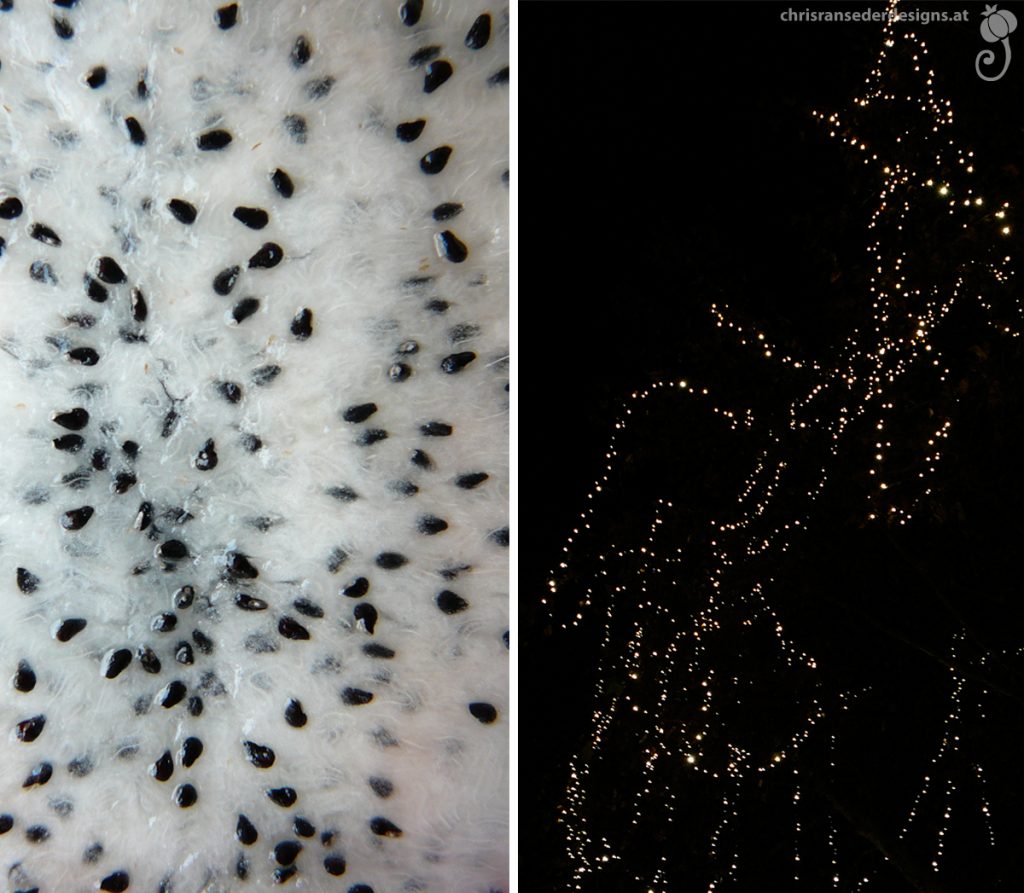 Colour Bliss #5
Bis jetzt hat es in Wien noch nicht so richtig geschneit. Ich kann mich noch erinnern, dass ich als Kind vor lauter Vorfreude auf und ab gehüpft bin, sobald die ersten Schneeflocken vom Himmel trudelten. Wenn ich dann in der Früh aufwachte und die Straßen waren schneebedeckt, wollte ich nichts als raus in den Wienerwald. Ich liebte das Knirschen des frisch gefallenen Schnees bei jedem Schritt und den starken Kontrast zwischen dunklen Baumstämmen und glitzernden Eiskristallen.
Heutzutage kommt keine Freude mehr auf. Schnee bedeutet langsameres Vorankommen aufgrund vereister Gehsteige, miserable Verkehrsverbindungen und damit noch mehr verschwendete Zeit für meinen Weg zu und von der Arbeit.
Also lassen Sie mich die guten Zeiten mit einer winterlichen Farbzusammenstellung und einer Geschichte feiern!
Die Nacht war kalt und das Geschirr der Pferde, welche die Kutsche in gestrecktem Galopp durch den stillen Wald zogen, klingelte leise. Entlang der gut instand gehaltenen Straße standen mächtige Bäume, ihre Stämme schwarz vor Feuchtigkeit, wie stumme Wachen. Gegen Mitternacht begann es zu schneien. Resigniert schlug der Kutscher seinen Kragen bis über die Ohren hoch und seufzte. Seine in warme Decken und Pelze gehüllten Passagiere bemerkten von all dem nichts. Als die Reisenden endlich den Waldrand erreichten erstreckte sich vor ihnen ein weißes Wunderland. Hügel und Weiden lagen unter einer dünnen Schneedecke, die in der Morgensonne glitzerte, und durch das Tal schlängelte sich ein Fluss wie ein schwarzes Band in Richtung der Stadt, die als rauchgraue Schliere am Horizont zu erkennen war. Die müden Pferde spitzten ihre Ohren als sie vor sich einen Gasthof erblickten, der einen warmen Stall und Heu versprach.
"Sind wir schon da?", fragte einer der Reisenden voller Hoffnung.
"Bald, Eure Durchlaucht", antwortete der Kutscher. "Bald".