September has passed and I still have not paid tribute to one of the most beautiful flowers of the season: the dahlia.
The route of one of my favourite walks leads past a small nursery (Dahlien-Kultur DI. Gerhard Wirth) specializing in dahlias. Sometimes I am lucky and my rambling coincides with their opening times. That has not happened in 2020 yet. A couple of years ago I bought this beauty:
After taking some rather conventional pictures I arranged a still life.
Finally I turned to her sisters and let rip. The blurry results remind me of precious ikats.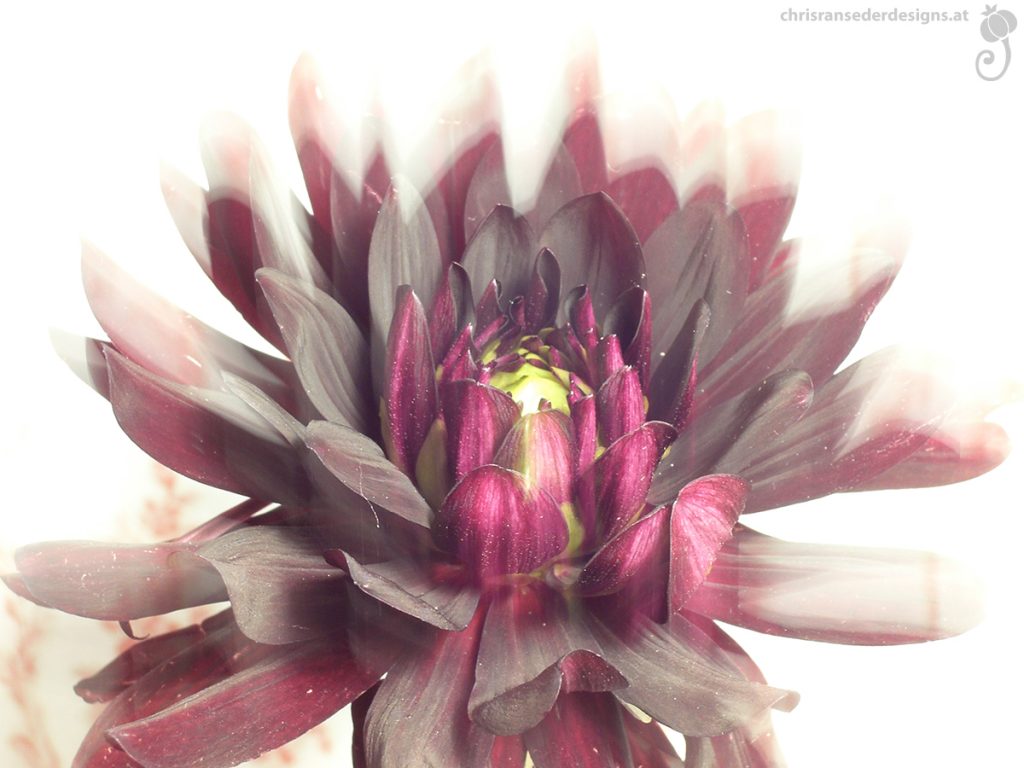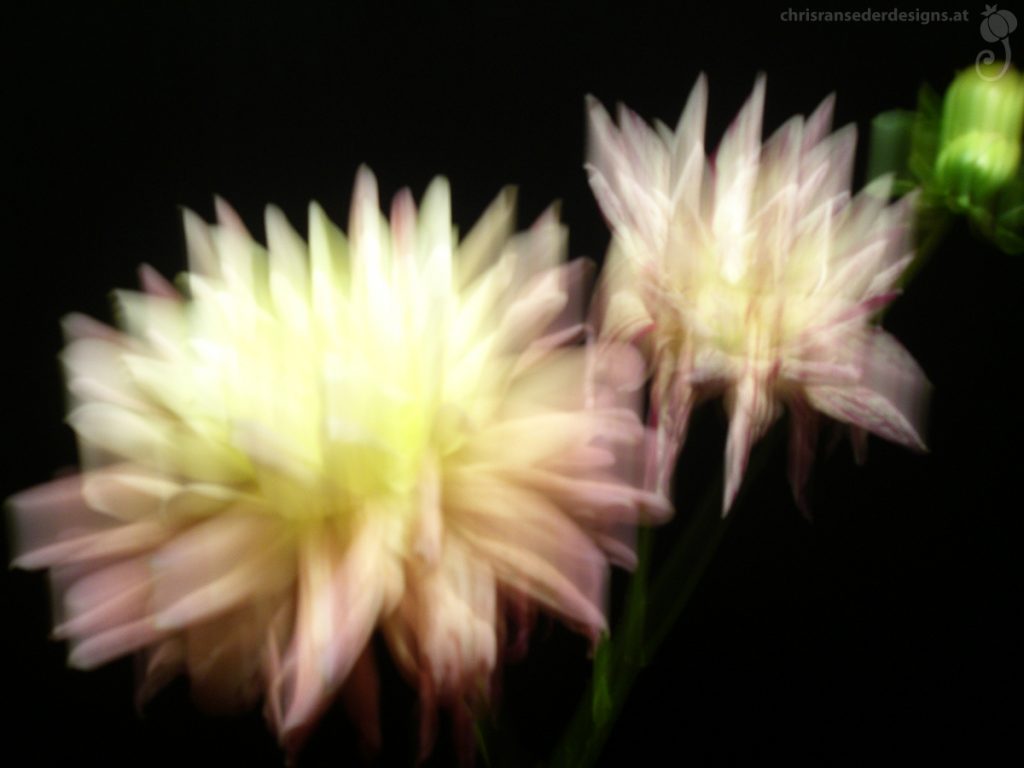 Spaß mit Dahlien
Der September ist vorbei und ich habe es bis jetzt verabsäumt, einer der schönsten Blumen der Saison Tribut zu zollen: der Dahlie.
Die Route eines meiner Lieblingsspaziergänge führt an einer kleinen Gärtnerei (Dahlien-Kultur DI. Gerhard Wirth), die sich auf Dahlien spezialisiert hat, vorbei. Ich bin meist ziemlich planlos unterwegs, aber manchmal habe ich Glück und die Gärtnerei ist geöffnet, wenn ich vorbeiwandere. Leider habe ich das 2020 noch nicht geschafft. Aber vor ein paar Jahren konnte ich einige berückende Schönheiten kaufen. Die ersten Fotos von ihnen fielen noch konventionell aus, dann arrangierte ich ein Stillleben. Schlussendlich ließ ich die Sau raus und experimentierte mit Bewegung und Unschärfe. Das Ergebnis erinnert mich ein bisschen an kostbare Ikats.