Presumably the Wienerwald is free of vampires at this time of the year. A faint, but pervasive fragrance of garlic wafts through the air, due to an abundance of wild garlic (allium ursinum). It is a pretty plant, but – alas – quite smelly.
As wild garlic is edible, culinary minded Viennese can be seen happily grazing, ahem, picking leaves. Personally I would not dream of eating wild garlic, it does not agree with me. The flowers, however, look quite nice in a small vase.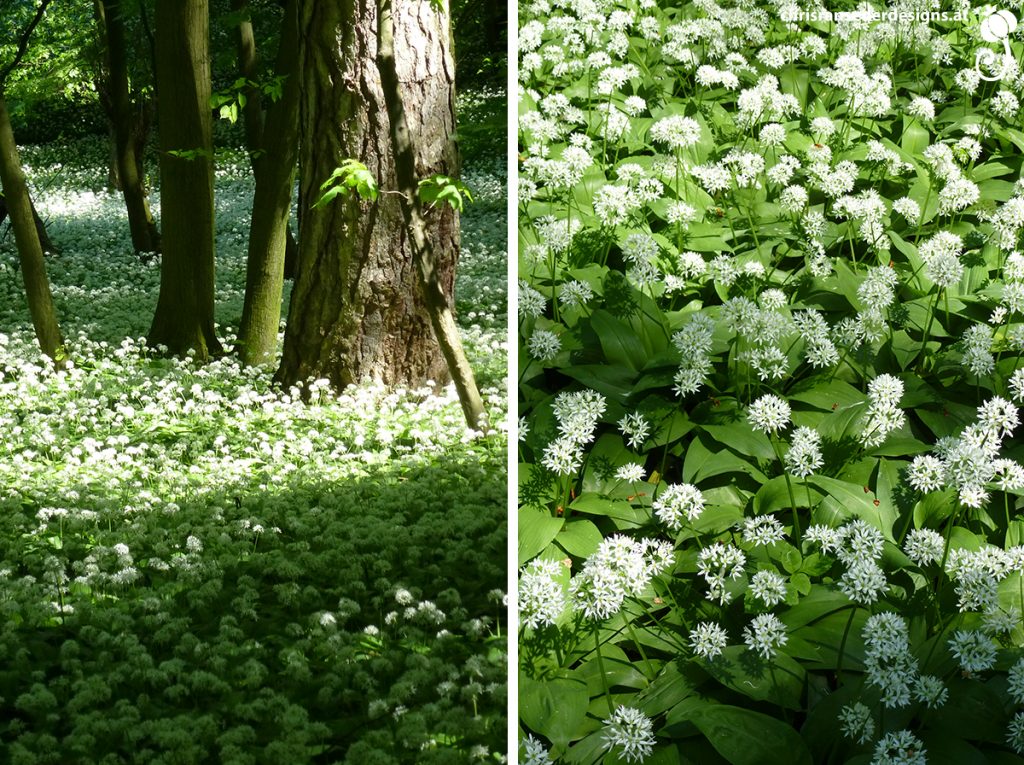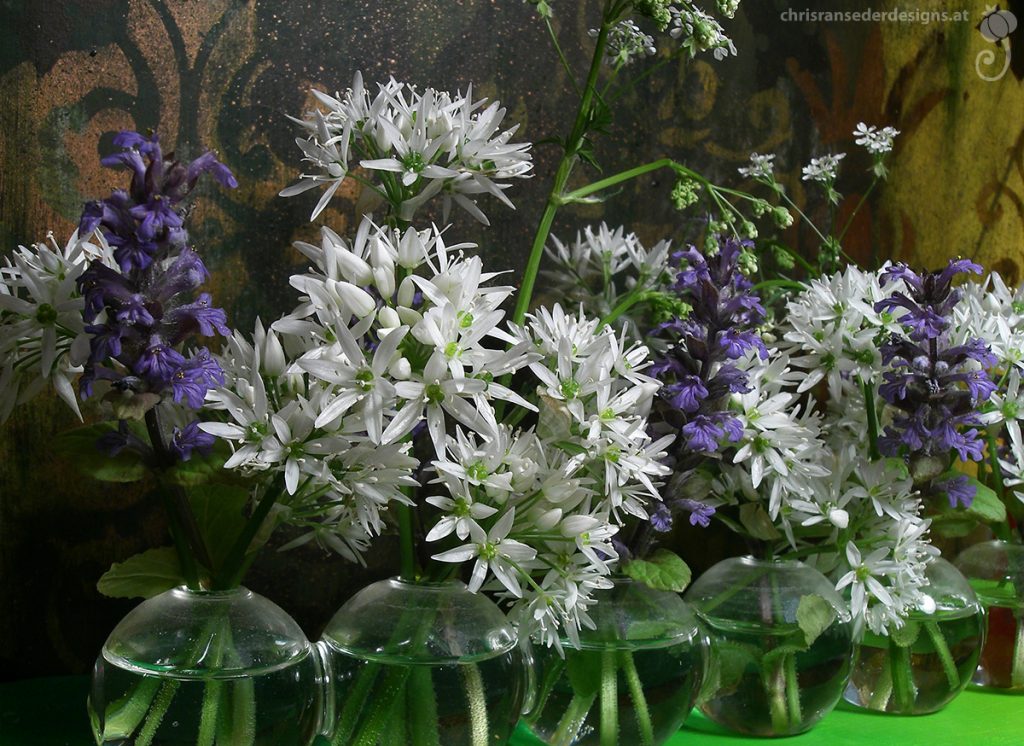 Blutsauger aufgepasst
Im Wienerwald treiben sich in dieser Jahreszeit vermutlich keine Vampire herum. Schließlich durchzieht der schwache, aber hartnäckige Duft von Knoblauch die Frühlingsluft. Ja, es ist wieder so weit: der Bärlauch (Allium ursinum) sprießt üppig! Die Pflanze ist hübsch, aber leider nicht gerade wohlriechend. Da Bärlauch essbar ist, sind des Öfteren auch glücklich weidende – räusper, Blätter zupfende, kulinarisch gesinnte Wiener zu beobachten. Ich für meinen Teil würde nicht im Traum daran denken, irgendetwas mit Bärlauch als Zutat zu essen, er bekommt mir nicht. Aber die Blüten mag ich, sie sehen in kleinen Vasen recht hübsch aus. Wenn sie nur nicht so müffeln würden!