Greens are purportedly good for you, so occasionally I indulge. Radicchio, however, is a challenge. To be honest I only buy it because I like the colour. The making of a salad was in full swing when it occured to me that the bitter purple leaves are a perfect match for pink and the wonderfully mottled cover of an old tome of Schorers Familienblatt (1883).
Salad be damned, I felt like arranging an impromptu still life. A healthy lunch is overrated.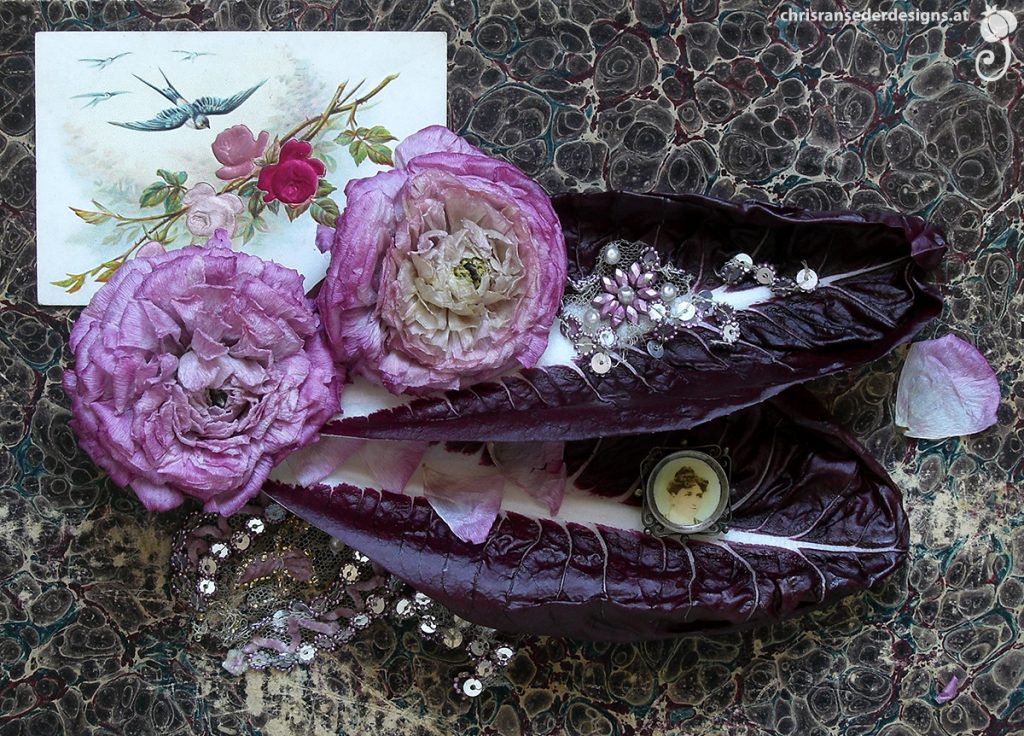 Überraschungssalat
Grünzeug soll ja bekanntlich gesund sein, also gönne ich es mir gelegentlich. Radicchio ist allerdings eine Herausforderung. Ehrlich gesagt kaufe ich ihn nur wegen seiner schönen Farbe. Ich war also schwungvoll dabei einen Salat zuzubereiten, als mir der Gedanke kam, dass die bitteren purpurnen Blätter ausgezeichnet zu Pink und dem wunderbar gesprenkelten Einband von Schorers Familienblatt (1883) passten.
Zum Teufel mit dem Salat! Ich hatte Lust ein spontanes Stillleben zu arrangieren. Ein gesundes Mittagessen wird überschätzt.