Red Crab has what most of us are in dire need of: space and a house of its own. For exercise it can take a solitary walk in the rock garden. Food is brought to the door. Month ago, to fight boredom, Red Crab decided to learn to tapdance with six legs, to practice standing on one claw while meditating and to work on its pronounciation of bubblespeak. Progress has been slow, but Red Crab is now capable to enunciate "I want to see my friends!" perfectly in more than one language.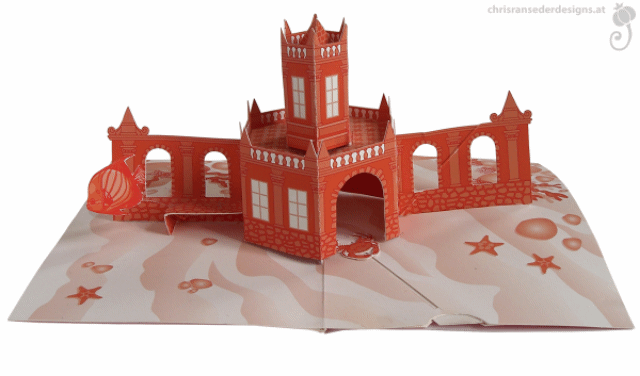 Rotkrabbe ist schlecht gelaunt
Rotkrabbe hat, was viele dringend bräuchten: viel Platz und ein eigenes Haus. Um sich Bewegung zu verschaffen, kann sie in ihrem Steingarten Runden drehen. Das Essen wird an die Tür geliefert. Schon vor Monaten hatte Rotkrabbe beschlossen gegen die Langeweile anzukämpfen, indem sie lernte mit sechs Beinen zu steppen, auf einer Schere zu stehen während sie meditierte und ihre Aussprache von Bubblespeak zu verbessern. Ihre Fortschritte waren bisher mäßig, aber immerhin kann Rotkrabbe mittlerweile den Satz "Ich will meine Freunde sehen!" in mehr als zwei Sprachen perfekt von sich geben.